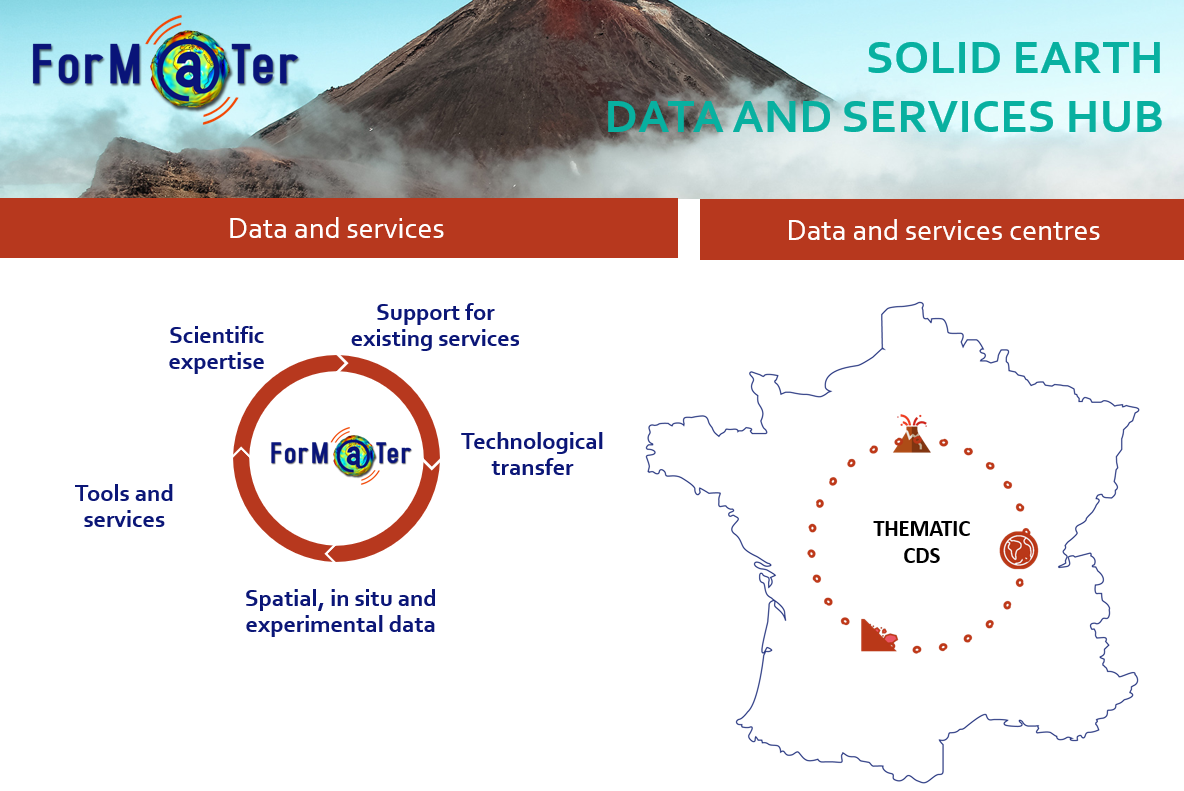 The ForM@Ter data and services hub, created in late 2014, aims to ease access to data acquired and managed by research laboratories and observation structures—national observation services (SNOs), research infrastructures, space missions, etc.—working in the solid Earth field. It seeks to exploit the massive influx of data from new space missions (e.g. from the Sentinel satellites in near-real time), new types of ground sensors (like optical fibre), airborne sensors, antenna arrays and citizen instruments, as well as from laboratory experiments and modelling. It is also working on building a digital archive of Earth.
ForM@Ter eases access to data and provides services and tools to analyse them and their derived products. It thus ensures the interoperability vital to obtain an integrated perspective of the Earth system. It works at European and international level with existing or in-development structures.
ForM@Ter is structured around a Coordination and Distribution Centre (CCD), several thematic Data and Services Centres (DCS) and Scientific Expertise Consortia (CES). It is governed by a Steering Committee and advised by a Scientific Committee (CS). Decisions are executed by its Executive Bureau. Emmanuel Chaljub is the hub's director since 1 September 2021.
To meet the scientific community's needs, ForM@Ter aims to:
Provide high-performance services and tools to access, process and analyse satellite, in-situ and experiment data, as well as data from models and derived products in the fields of solid Earth and geodesy
Develop and implement a national hub within the Data Terra research infrastructure to ensure interoperability vital to obtain an integrated perspective of the Earth system
Contribute to procurement of data and services at European and international level, working with existing or in-development structures
FIELDS OF INVESTIGATION
Ground deformations | Seafloor | Geochemistry | Geodesy | Geology | Geothermal energy | Gravimetry | Magnetism | Mineralogy | Seismology | Volcanology
ForM@Ter data and services catalogue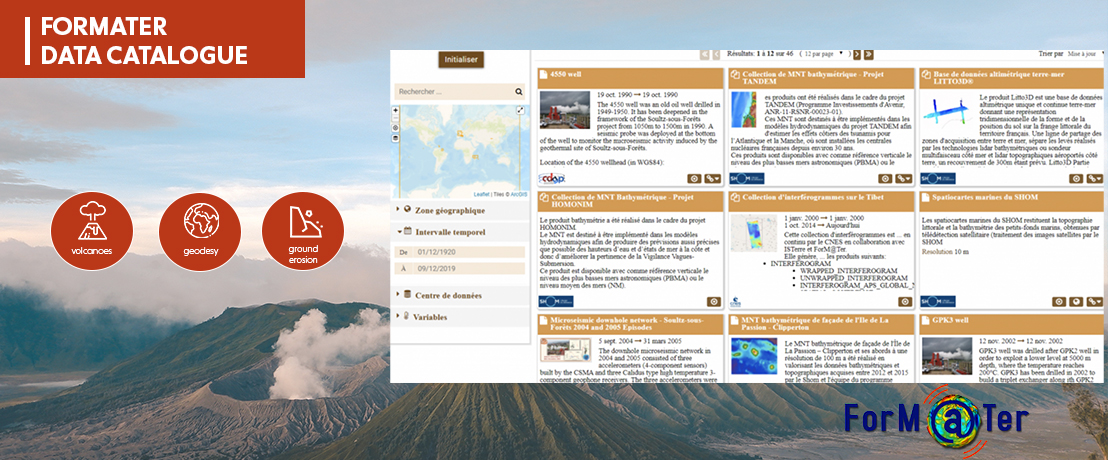 other data hubs and cross-cutting structures